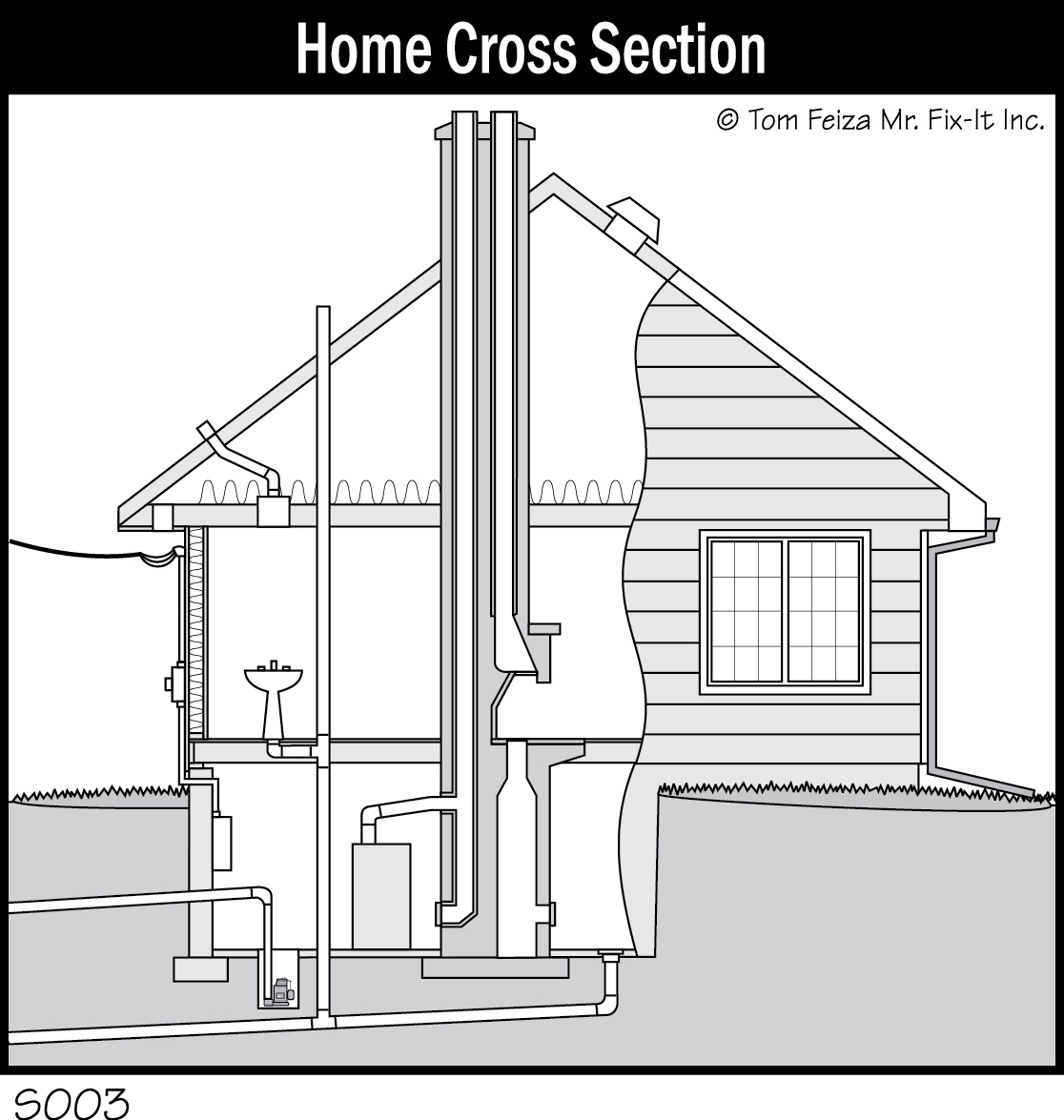 The Owner's Manual for Your Home
So you have a home … and no idea what to do next.
Where is that operating manual? This is "The Guide" to operate your home.
Over 300 illustrations and simple explanations
Describes the operation of structural, electrical, and mechanical home systems
The information you need effectively operate and maintain your home
Thorough and easy to understand explanations of how your home works
Must know, must do information
Seasonal maintenance guides
Information everyone in the household should know
How to stop little problems from becoming big problems
What to do when things go wrong
How to turn things on and off
---
Table of Contents:
---
Be Safe
The information in this book has been carefully assembled to ensure that it is as accurate as possible. However, the book provides general information only, and it is sold with the understanding that the publisher and author are not rendering legal or professional services.
This book does not provide product-specific information, and you should consult the manufacturer of the product or equipment for specific information. Operation and maintenance information is provided for general understanding only. For information specific to your home, consult with local contractors and professionals.
When attempting a home repair project, always consult professionals and follow label directions. Companies that manufacture equipment and home repair products are the ultimate authorities. Follow their instructions.
Many home repair, operation, and maintenance projects involve a certain degree of risk and should be approached with care. You should only attempt repairs if you have read and understood the instructions for the product, equipment, or tool that you are using. If questions or problems arise, consult a professional or the manufacturer.
Due to the variability of local conditions, construction materials, and personal skills, neither the author nor the publisher assumes responsibility for any injuries suffered or for damages or other losses that may result from the information presented.